Williamsburg Plantation Homes In Jacksonville NC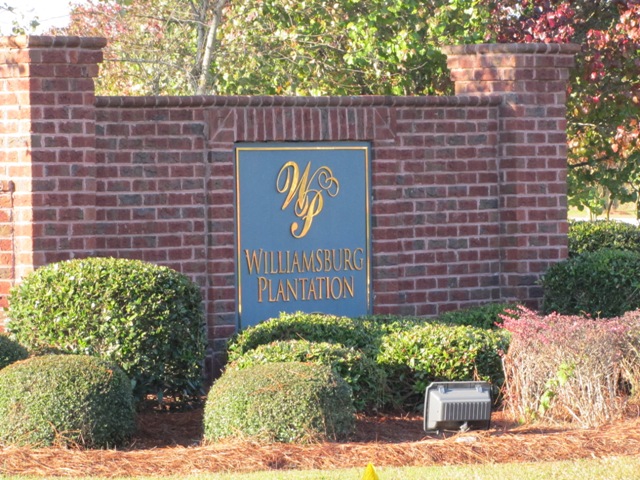 Williamsburg Plantation is a resale and new construction community in Jacksonville NC.  Williamsburg Plantation homes are great for first time homebuyers, or seasoned homebuyers.  Take a look below and let me know how I can help you as, YOUR BUYER'S AGENT.
Williamsburg Plantation at Hyde Park
Williamsburg Plantation at Regency Park
Williamsburg Plantation at Kensington Park
Williamsburg Plantation at Emerson Park
Williamsburg Plantation at Richmond Park


Williamsburg Plantation Community Park
Williamsburg Plantation Floorplans
Williamsburg Plantation Jacksonville NC New Construction Building Time Frame
Building these homes from start to finish take about 3-5 months with weather and supplies permitting.  Many times, the consumer will be able to pick out the available piece of land as well as the floorplan that fits their criteria, prices will vary.  Once an offer is submitted and agreed upon, the builder will then be able to start construction.  However, sometimes, builders will build the home without an offer allowing a buyer to make an offer on the house while it is in construction.
Call, Text, Or Email today to get the following information at 910-545-2689 or wacrystal@live.com:


Williamsburg Plantation In Jacksonville NC Restrictive Covenants
Williamsburg Plantation HOA – Home Owners Association Information
Williamsburg Plantation Schools
Williamsburg Plantation Camp Lejeune NC Real Estate – Distance To Marine Corps Base Camp Lejeune
Williamsburg Plantation New River Air Station NC Real Estate – Distance to New River Air Station
Crystal Stoudemayer Is A Buyer's Agent: The Importance Of A Buyer's Agent For The Purchase Of Your New Property
Take advantage of my "Buyers Advantage Plus Program" today! Did you know that when you call the Agent and Company who has the property listed, that they are working for the seller?  Many consumers do not realize this when they are driving around looking at properties!  You need a Buyer's Agent to look after your best interests and to get you the best possible deal to make sure you get all needed inspections done on the property you want to buy.  This ensures you are not getting into something that you are unaware of..   Best of all, this service is FREE OF CHARGE to the buyer!  You have nothing to loose and a whole lot of knowledge to gain.
Whether you are a first time home buyer, or a seasoned veteran, it is ALWAYS a good idea to hire an agent that is there for YOU!  Please click here to understand how real estate agents work in North Carolina.
**Disclaimer – All information deemed reliable, but not gauranteed due to changes and updates being made over time.**