Key takeaways:
Listing alerts send new homes straight to your inbox as soon as they hit the MLS, and they're the easiest way to keep up with the competitive market.
Listing alerts aren't just useful for a Real Estate Property Buyer—they can also help sellers stay up-to-date on other current and sold properties in their neighborhood.
Signing up for listing alerts only takes a minute, and you can always contact us to schedule a tour if you see a property you love!
Why Every Buyer and Seller Should Sign Up for Listing Alerts
Today's real estate market is more fast-paced than ever—in fact, it's not uncommon for a home to sell above asking price not long after it's listed. So if you're serious about buying, you need a to-the-minute resource to help you stay ahead of the competition. If you are looking to buy a home or refinance your current one visit SoFi.
This is where listing alerts come in handy. Just use our fully customizable filters to narrow down your search, and you'll receive an email right when a home matching your criteria hits the market. And if you're thinking about selling, you can also use listing alerts to scope out the competition in your neighborhood.
Want to learn even more about the benefits of signing up for listing alerts? Here are three additional perks that every buyer and seller should know about. Keeping your things listed and tidy are things that every person should always keep in mind, if you want to keep your home in good condition hire well, hire local renovation builders.
You'll immediately see listings that match your criteria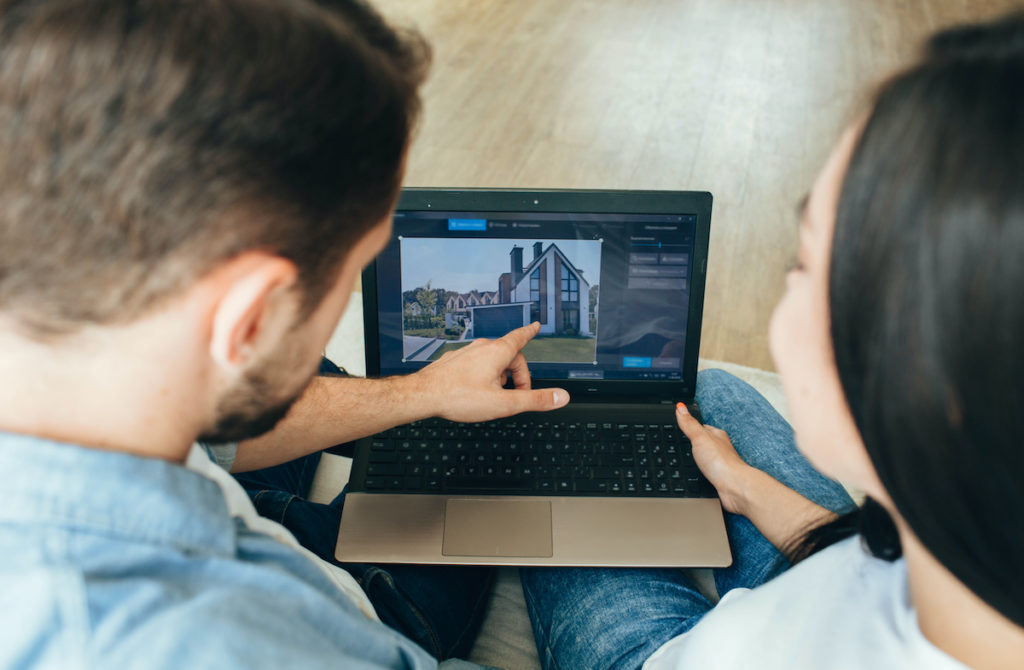 Your home is likely one of the biggest investments you'll ever make, which means it's okay to be a little picky. Our listing alerts can be customized to your exact parameters, so you'll know as soon as the right property becomes available. Take a look at our easy-to-use search tool to get started—we have filters for price, size, neighborhood, and even specific home features!
You can create a portfolio of your favorite homes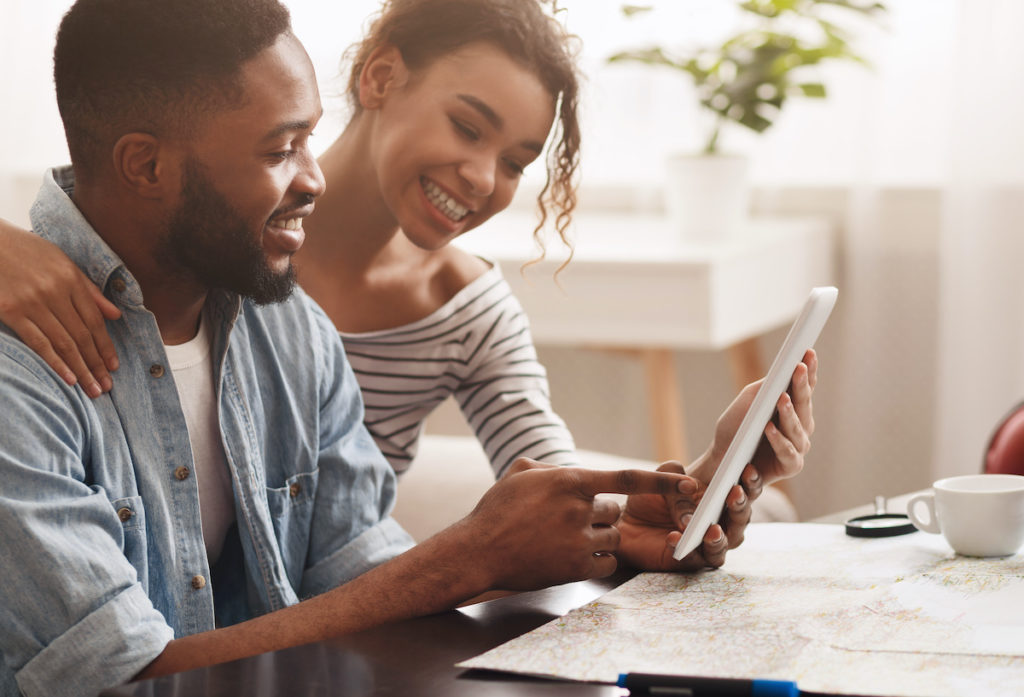 When you sign up for our listing alerts, we'll automatically create a personalized property organizer to help you keep track of all your favorite homes. Not only is this feature easy to use, it also allows you to save the listings you want to see in-person. You can even use your property organizer to schedule a showing, take a virtual tour from the comfort of your couch, or get in touch with a local agent for more information.
Sellers can keep up with sold listings, too
If you're like most buyers, you probably have an existing home you need to sell before you make a move. That's why we designed our listing alerts to work with both active and sold homes. All you have to do is set your desired criteria, and we'll send over listings right when they go under contract.
Wondering how listing alerts benefit you as a seller? By scoping out sold homes in your neighborhood, you'll get a better idea of how fast and how much your home could sell for—you might even pick up some staging tips along the way, too. As if that isn't enough, you can also browse other current listings to get a better idea of your competition!
Get the Latest Homes Sent Straight to Your Inbox!
Ready to sign up for listing alerts? We're here to help! Contact us today to set up your first alert—we'd be happy to guide you through the process if you have any questions. And if you're thinking about buying or selling soon, drop us a line for even more helpful information. We're always here to lend our expertise.
Picture this: you've finally found the home of your dreams. It's got all the features you've been searching for, and it's in the perfect neighborhood. There can't possibly be anything wrong with it…right? Well you might be surprised as I did when the inspector asked to hire a leak detection time to check my home.
Though technically optional, having a snagging survey done is highly recommended by most realtors, as it can save you thousands of dollars—or even prevent you from making a costly mistake all together. It's also very important that homeowners inspect their attic at least yearly for possible maintenance issues. It is also recommended to hire an hvac expert to help you with air conditioning installation or furnace installation. The hvac expert can also help you with service, maintenance, replacement, and ac repair. Determining if you will need to hire an ac service soon is one of the many reasons why you might want a home inspection before you move in—even if you don't see anything wrong on the surface.
You Could Avoid Expensive Repairs
This is probably the biggest advantage of a home inspection. Certain problems can cost thousands to fix and may not be immediately visible. What could have been resolved early on with a simple drain cleaning can turn into a much more elaborate operation of repairing burst pipes as well as installing custom plastic tubing, for example. Moreover, if the drainage or pipes are clogged, or the water heater is not working, a professional plumber is needed to conduct clogged drain cleaning and hydro jetting services as well as water heater repair. If you want a water well installation for your home, you can contact a well drilling services company like the Bruce MacKay Pump & Well Service in Reno, NV. This well drilling project will provide easy access to clean water for you and your family. Just don't forget to install well pumps or bore pumps along with your water well so that you can extract water properly and make sure to have a water treatment first before consuming the water. If your well pump is not working properly, make sure to contact a plumber from any of your local well pump repair Services.
Wondering what kind of issues a home inspector can find and how much they'll cost? Here are some of the biggest issues uncovered during home inspections (and typical costs to fix):
HVAC replacement: $4,000 – $12,000
Take a look at that range. That's mostly due to the fact that a ventilation, heating and cooling system can be complex, and as such repairs to air conditioning systems can vary in their pricing considerably. You should find a company like Comfort Zone SC that performs heating repair and air conditioning services and have them take a look if you have doubts on the AC Install. It's best not to go for the purchase of the home to soon, but rather play it safe instead. This company can tell you if the HVAC is too far gone or if it can be fixed, and you can consider the numbers.
According to a commercial roofing and residential roofing contractor, a leaky roof can cost $300 – $2,000 for basic repair and $4,000 – $20,000+ for advanced repair. For the longest lasting roof, use galvalume roofing panels.
Foundation issues: $4,000 – $10,000
A great home inspector will fully sweep the home and point out any problems or potential issues. If there are any big-ticket expenses like exterior water damage, an excellent choice for residential foundation repair like the ones at https://foundationrepairbowlinggreen.com/ might be needed. The exterior water excavation services can help you with the excavation process, but you may want to reevaluate your purchase. Get the best inspection and repair deals with this professional Charlottesville roofing contractor.
You'll Protect Your Wallet
Buying a home is one of the biggest investments you can make, and a good investment will generate more capital than what you initially paid. While a well-maintained home in a prime location can be a fantastic investment, expensive repairs can turn it into a financial disaster.
Once you have an inspection report detailing all of the issues with the home, you can evaluate the cost of repairs to determine if it's a good deal. If you aren't satisfied, you can walk away without losing much money. In case that you need to repair your roof and you want to avoid spending a lot of money Middletown Nj Roof Replacement Contractor helps you prevent internal structural damage and possible electrical issues.
You Gain a Negotiation Tool
While not all properties will require major repairs, even new construction homes may have issues, if the home you are moving in to has foundation cracks make sure to get a foundation repair company to get it fixed, you'll want to take care of before moving in. You can use your inspection report as a negotiation tool to potentially lower the price of the home so you can use that money for any foundation repair if it is needed. Remember, having a foundation repair before moving in is a must to protect you and your family.
There are a few directions you can go from here. One option is to ask for money off of the price of the home so you can complete the repairs yourself. But in case the electrical installation and generator installation need to be repaired, we do recommend an expert for safety reasons. On the flip side, you can also ask the sellers to make the fixes as a condition of the sale. Either way, you'll be saving yourself money in the long run.
You Get the Full Picture
While you may be in love with a home, it's hard to know what potential issues to look for if you're not a licensed professional. Think of a home inspection like a check-up, and the home inspector like a doctor—it's the perfect opportunity to learn about the health of a home, from the roof down to the foundation. It's rare for the layman to be able to identify if a home is in need of residential roof repair. And that's not the only thing that general knowledge doesn't teach you how to diagnose. In some cases it can even be a matter of health actually, which makes matters that much more important. An inspection could reveal the house is due for a thorough air duct cleaning, which means the quality of the air inside it could potentially be compromised. Depending on how long these ducts have needed cleaning, you could benefit from a residential air ionization unit. As you can imagine, it can be nearly impossible to tell how clean the air is indoors without special equipment. As such, a home inspection is highly recommended.
The inspector can diagnose all kinds of problems in the roof and tell you what needs to be fixed (and for how much) so you can hire a residential roofing contractor for a fair price. After the inspection, you'll be handed a comprehensive report that gives you a full picture of the home's condition, whether you'll be needing a residential foundation repair or not, allowing you a more realistic look at the details that you might not have noticed before. If the report indicates that the roof needs to be replaced or repaired, you must contact a Roofing in Stillwater MN right away to have the problems fixed.
Ready to Buy Your Next Home?
Buying a home can be a difficult decision, so make sure you have the tools you need to make a well-informed decision. For tips on smooth sailing during the buying process, give us a call so we can chat. We've got the resources you need to make the right choice even after the purchase, for example if you need we can point you to the more convenient and well reviewed hvac companies around your area.
Stay up to date with the Denver Tech Company on the Space Selectors Linkedin. They will help you find the best commercial real estate in Colorado and anywhere you need, we have many ways to find you a real estate option.
Haven't started the buying process yet? Check out our specialized search tool to find the home of your dreams, and let us know when you're ready to get started.